During her two fruitful terms of service as African Union Commissioner for Rural Economy and          Agriculture, Her Excellency Rhoda Peace Tumusiime made notable achievements with her team at the Commission's Department of Rural Economy and Agriculture (AUC DREA).
"In working closely with the African Heads of State and Presidents, Agriculture Ministers and Investors from within Africa and beyond, HE Rhoda Peace Tumusiime led a revolution in the   popularisation of the Comprehensive African Agriculture Development Programme (CAADP). Initiatives for the creation of jobs through agribusiness in Africa, including AAIN were inspired by targets of frameworks like those under CAADP. As a key guest at the 2016 Africa Agribusiness Incubation Conference and Expo in Accra, Ghana we handed her the honorary award for the achievements made." – Dr Alex Ariho, AAIN CEO.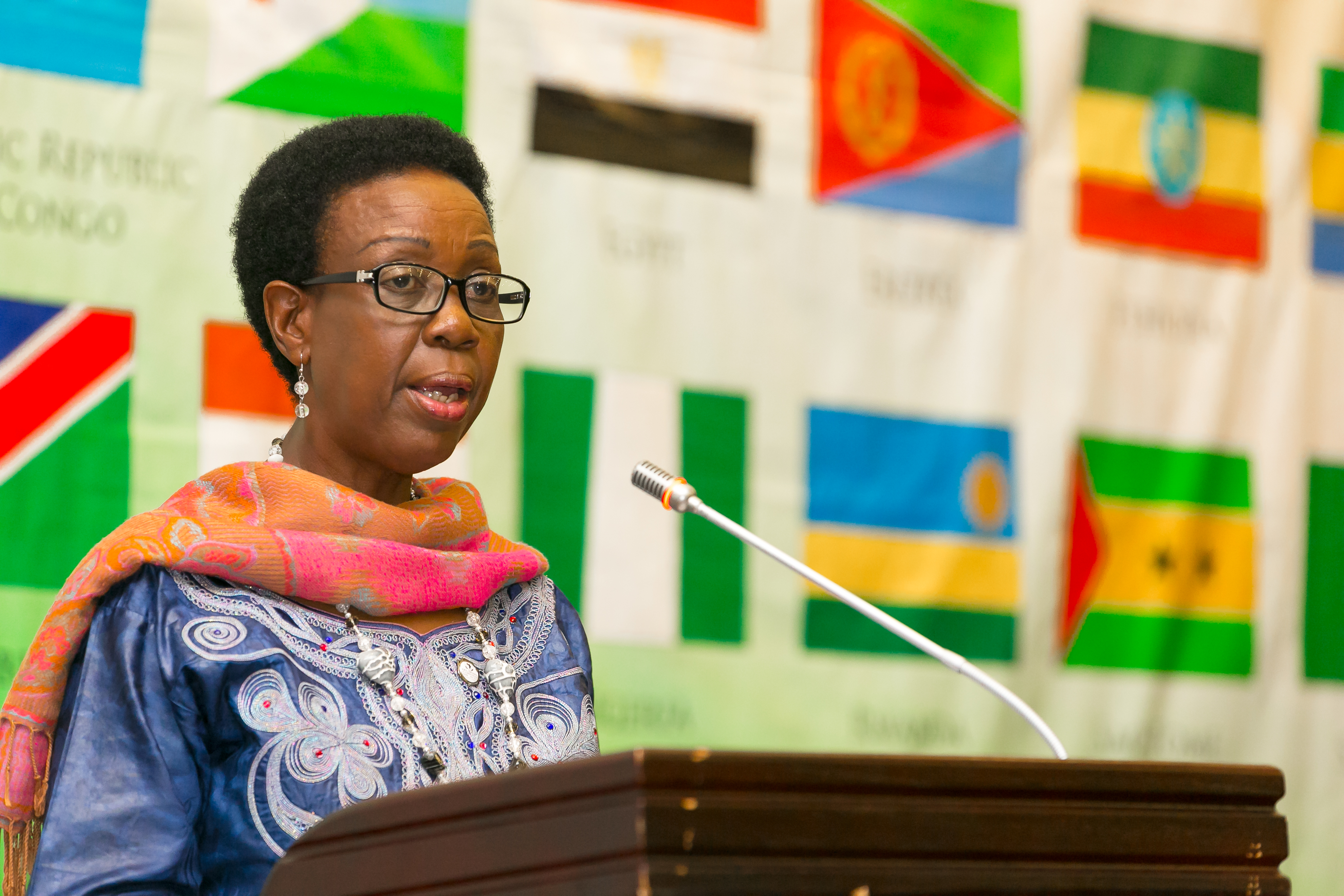 "As Commissioner, she showed leaders to come a big example that has to be emulated if  African agriculture is to      continue going beyond good policies on paper to even more effective implementation, the kind of results that we saw during her two terms. She was also instrumental in the launch of agribusiness incubators in Africa and the launch of the Africa Youth in Agribusiness Day which we are celebrating again in October this year."
– Prof Henry Bwisa, AAIN Board Chairperson.
The former Commissioner is also the recipient of the prestigious 2017 New Woman in Agriculture, Africa Award that was given to her in Dakar, Senegal at the African Woman awards ceremony.