Convened under the theme, "Adopt climate resilient technologies to improve farmer livelihoods" in Kigali, Rwanda on the 18th of July, the leadership of the Rwanda Youth in Agribusiness Forum (RYAF) exhibited growing involvement of the youth in promoting job creation through agribusiness in the country.
This is the drive by the youth to improve livelihoods of youth and farmers through, among other channels, the adoption of climate-resilient technologies for agricultural production as hinted by Jean Baptiste Hategekimana, the Chairperson of the Forum.
The RYAF leadership was joined by the CEO of the African Agribusiness Incubators Network (AAIN), Dr Alex Ariho, who also highlighted the outstanding role of the team as ambassadors of agribusiness incubation for youth-focussed job creation in Rwanda.
Above: RYAF leadership in a group photo with Dr Alex Ariho the AAIN CEO in Kigali, Rwanda on the 18th of July.
"Just like other African countries, Rwanda has its unique growth targets. They are looking forward to achieving middle income status as a country by the year 2020. Here, the agricultural sector is a major contributor as it already accounts for 39 percent of GDP, 80 percent of employment, 63 percent of foreign exchange earnings and 90 percent of Rwanda's food needs. The more youth they have in active and profitable agribusiness through incubation the better the prospects. This is what RYAF is promoting in collaboration with AAIN"- Dr Alex Ariho, AAIN CEO.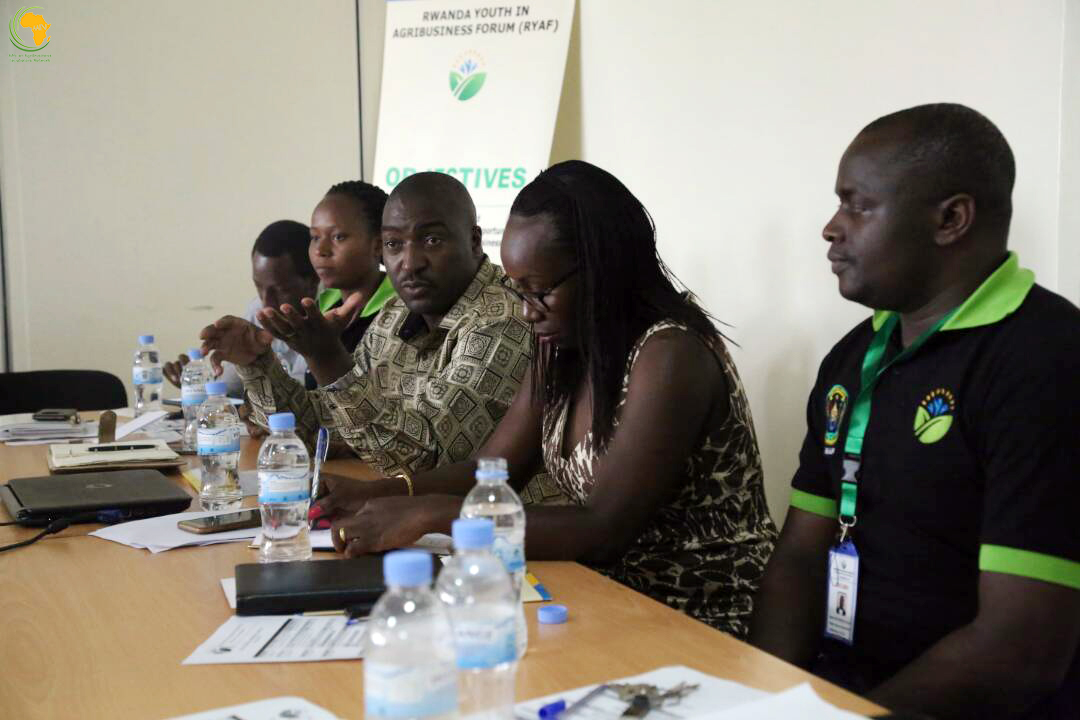 With Rwanda's poverty rate having dropped from 44% in 2011 to 39% in 2014 according to World Bank ratings, the continued reduction in poverty is attached by analysts to the active economic participation by the youth.
The Forum is rolling out strategies as guided by the AAIN-RYAF partnership focused on job and wealth creation through AAIN-model agribusiness incubation in Rwanda.
RYAF will also be one of leading youth groups at this year's Africa Youth in Agribusiness Day which is part of the Africa Agribusiness Incubation Conference and Expo in Dakar, Senegal.