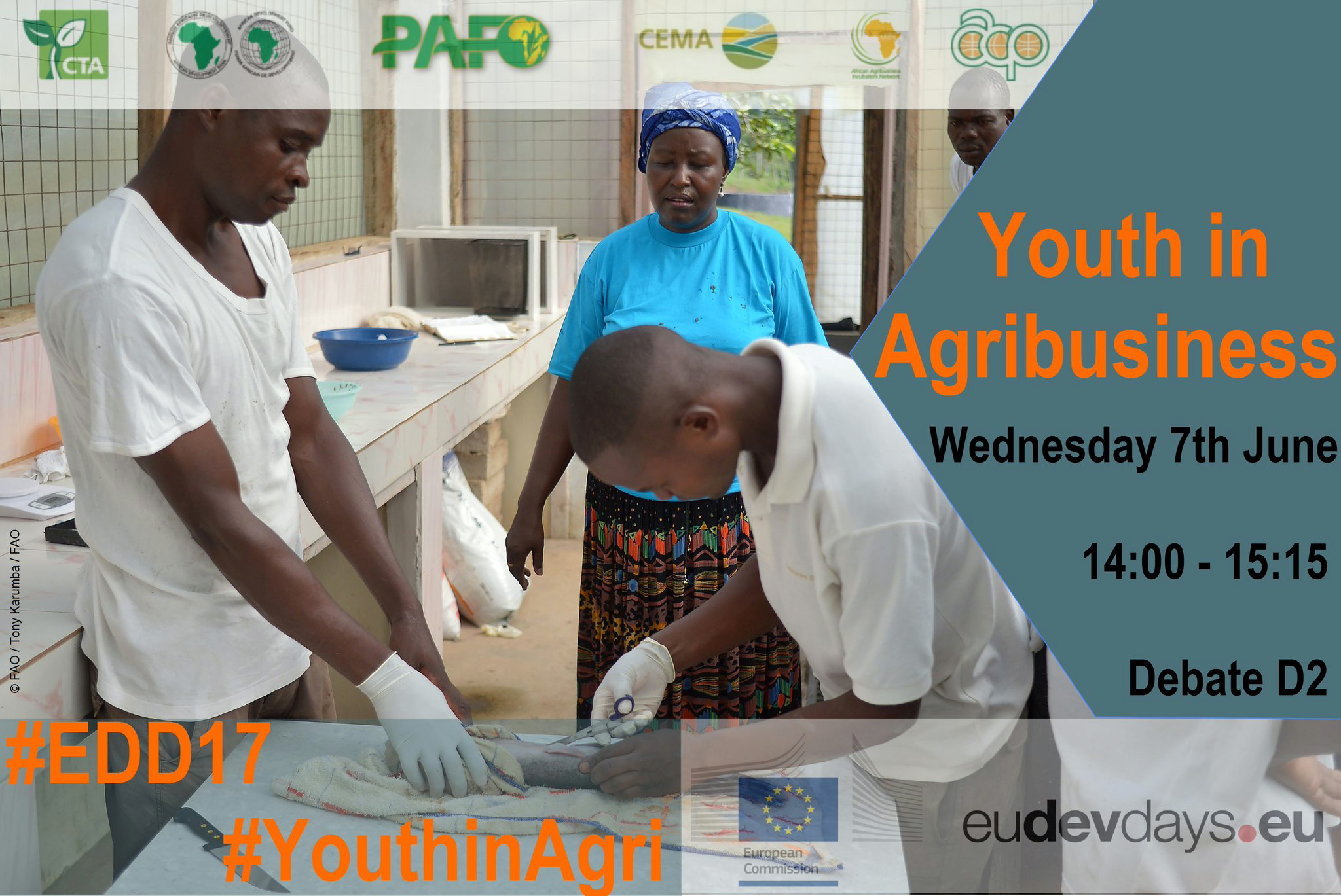 The African Agribusiness Incubators Network (AAIN), Technical Centre for Agricultural and Rural Cooperation (CTA), African Development Bank (AfDB), Pan African Farmers' Organisation (PAFO) and European Agricultural Machinery (CEMA) joined the European Commission in yet another edition of the European Development Days (EDD) in Brussels for better development prospects.
"These partners and the overall organisers of this edition of the EDD recognise the role of such a platform in fostering cooperation for finding solutions to major challenges including high youth unemployment while exploring solutions, of which agribusiness incubation is part."-Dr Alex Ariho, AAIN CEO.
Hosted by CTA, the sessions focused on job creation in Africa with specific focus on youth and women stretched into 5 major categories.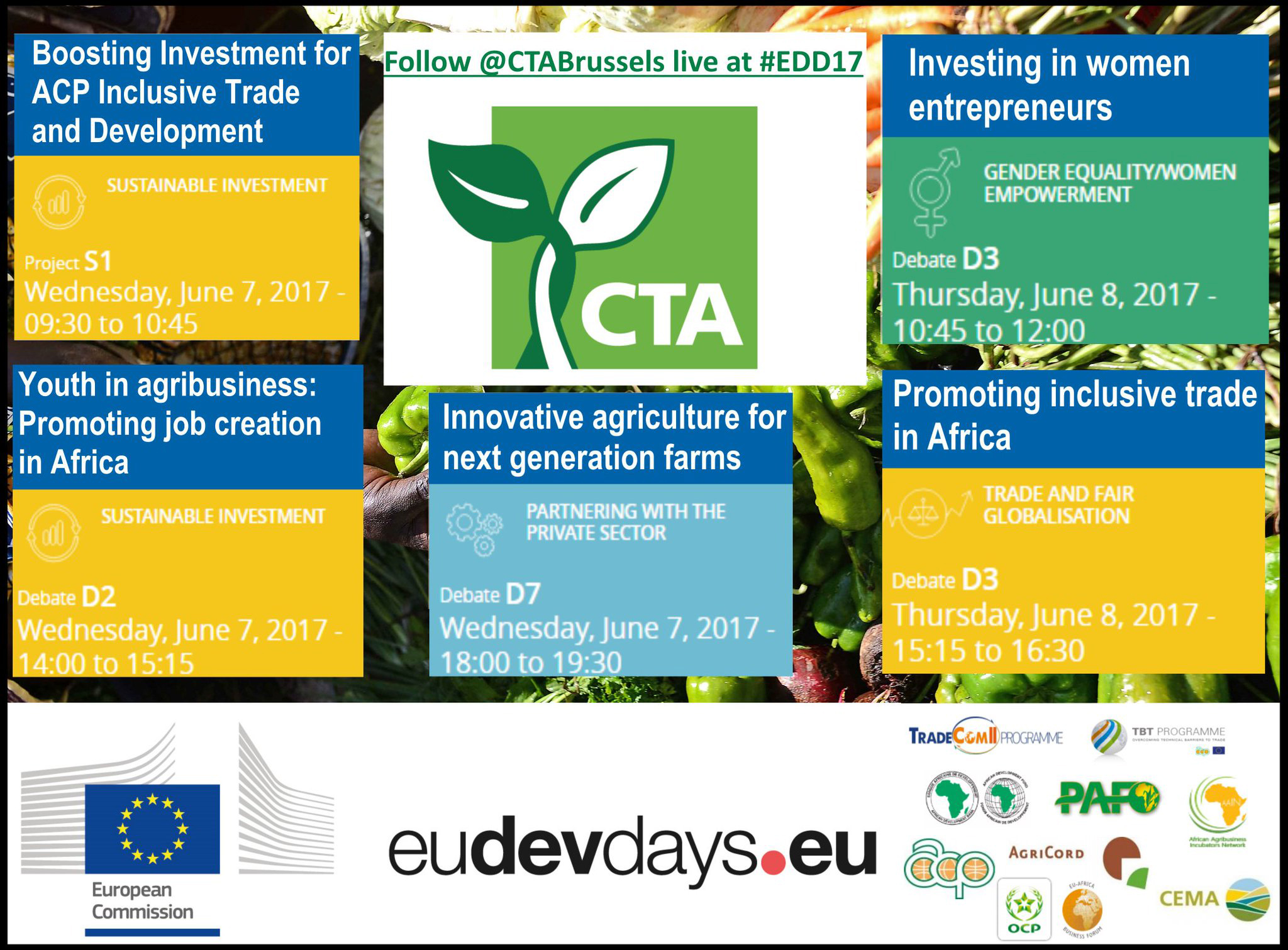 Innovation, ICT vital for agribusiness development 
CTA Director Michael Hailu featured as a panelist and highlighted the need to enhance access to data and the key role of innovative approaches such as incubation and use of ICT in agribusiness to boost job creation and competitiveness.
These were reechoed by former President of the International Fund for Agricultural Development (IFAD) Dr Kanayo Nwanze who also called on increased partnership for solution-finding regarding challenges that face Africa today.
The two sector leaders were also joined by Joseph Wozniak from the International Trade Centre who also hinted on the need to increase access to and creation of more innovative ICT tools for agribusiness.
Changing trends require varying solutions 
Speaking as one of the young entrepreneurs at the event, Dalitso Luke Mbewe pointed to the potential of agribusiness to transform the economy in Africa, especially if looked at from the "value chain" perspective, noting that on-farm production is not the only source of jobs.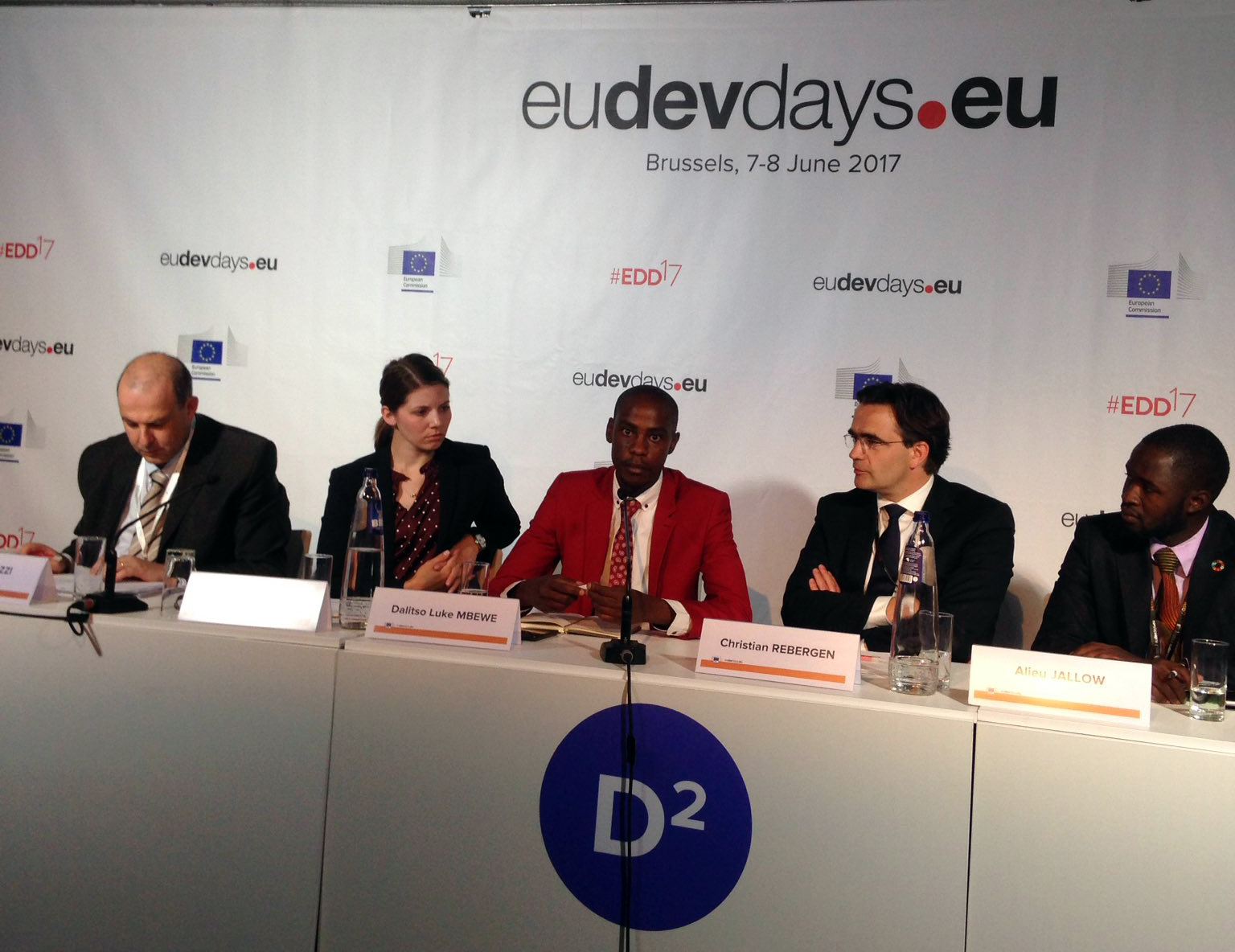 With focus on the future for African agribusiness, AAIN is set to further the engagement with the partners to increase the span of agribusiness incubation in Africa through the African Agribusiness Incubation Programme (AAIP 2016-2021).