In a bid to respond to the growing demand for interventions from the two organisations, the African Agribusiness Incubators Network (AAIN) and CIAT, leaders in agricultural research on-going in more than 50 countries across the tropics have entered a new partnership.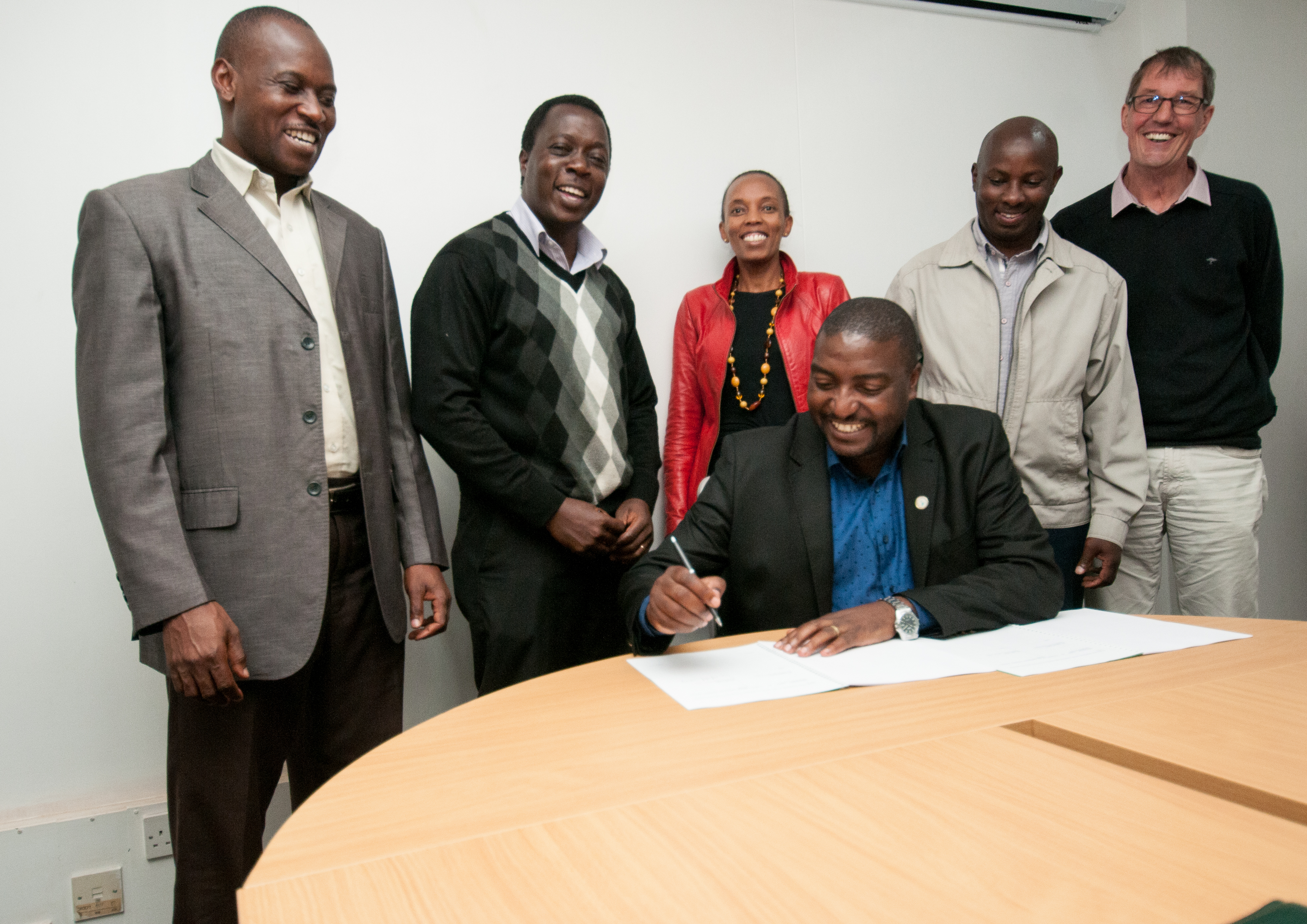 AAIN was represented by Dr. Alex Ariho the CEO and Dr. James Aucha the Human and Institutional Capacity Development Officer at the Nairobi-based CIAT offices where they were joined by Boaz Waswa, Solomon Mwendia, Uwe Ohmstedt and Anne Ruhiu from CIAT.
The key outputs of this historical partnership are covered by the CIAT blog a thematic platform on Big Data, Climate-Smart Agriculture, Ecosystem Action, Sustainable Food Systems, Research Areas, Agro biodiversity, Decision and Policy Analysis as well as Soils and Landscapes for Sustainability.
Follow link for more http://blog.ciat.cgiar.org/14514/