The Global African Agribusiness Accelerator Platform (GAAAP) will be holding a highly-informative workshop on sector finance at the Strathmore Business School from the 4th to the 5th of April 2017 in Nairobi, Kenya.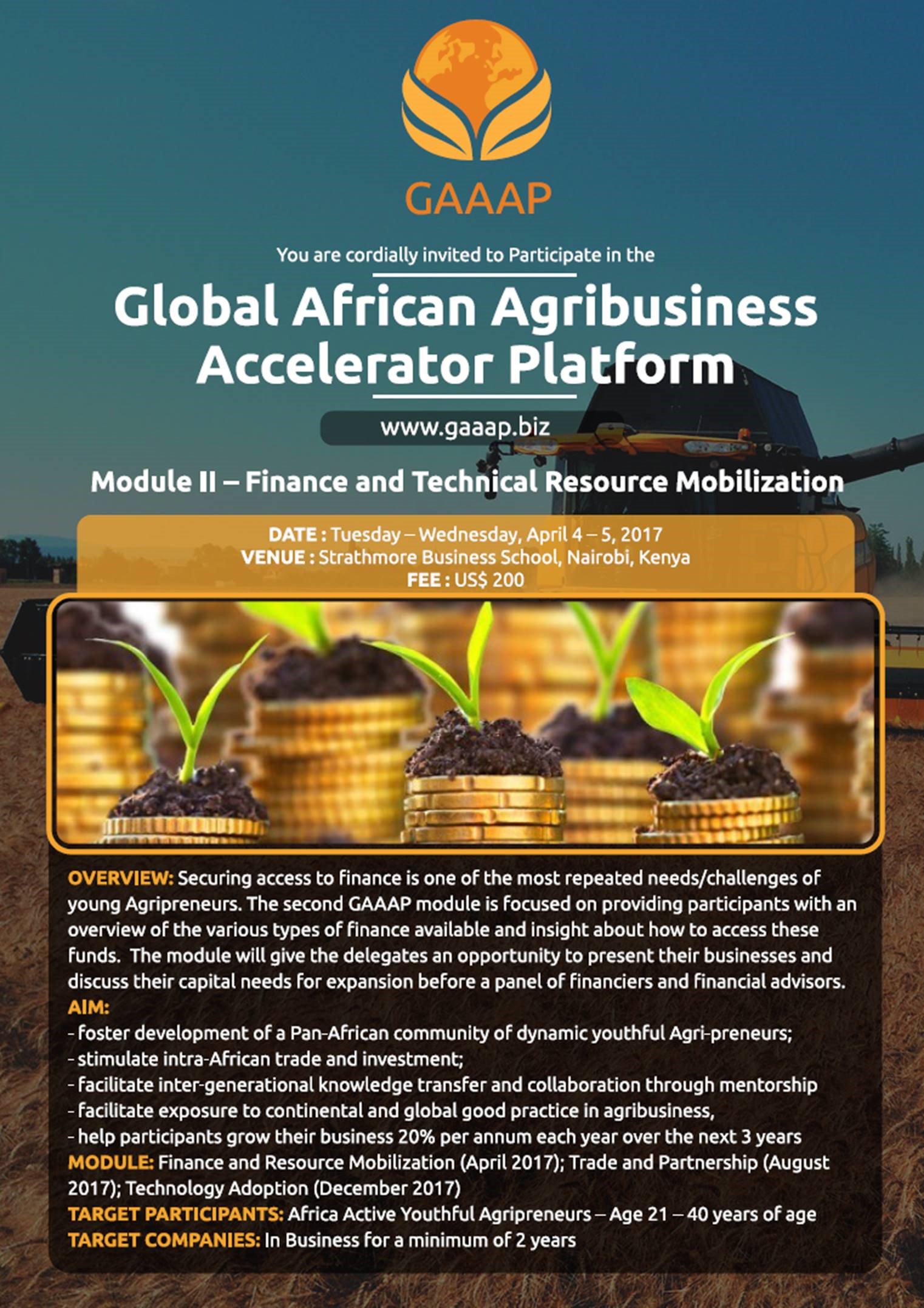 This workshop follows the GAAAP's inaugural "launch" Module I: Technology Adoption at the AGCO Future Farm Training Centre in Lusaka, Zambia under the patronage of HE Inonge Wina, Vice-President of the Republic of Zambia.
Balanced plan
GAAAP consists of the convening of three meetings over a 12 month period
These include the kick off meeting that was held in December 2016 focused on Technology, a second module on in April 2017 on Finance and Technical Resource Mobilization and the third module in on Trade and Partnership Development set for August 2017.
The other three components of GAAAP include: Learning Journey offerings, Knowledge Sharing through a Digital Portal, Mentorship Exchange opportunities for cross-generational knowledge/ experience sharing.
AAIN Business and Partnerships Development Manager Peter Kuria will be one of the key speakers in
Given AAIN's work in helping SMEs in agriculture to improve their capacity to access to capital, our
The session on "Key Steps to Accessing Debt Capital" on the 4th of April, highlighting AAIN's work in boosting SME growth and enabling agribusinesses to become more bankable.
See concept note here.