The 2017 edition of the Gender in Agribusiness Investments for Africa (GAIA) bootcamp and innovations challenge has been kicked off today at the Alisa Hotel in Accra, Ghana.
The bootcamp, which will climax into an awards session on Wednesday is organised by the African Women in Agricultural Research and Development (AWARD) in partnership with the African Development Bank(AfDB), African Agribusiness Incubators Network (AAIN) and Intellecap.
Same sector, new approaches 
The bootcamp this year is aimed at increasing the participation of innovators, both men and women with businesses that are gender-inclusive and will enable more women to get gainful employment and income from agribusiness.
"This is the same agribusiness sector but with the business designs having a component of gender," Titilope Fakoye, AWARD trainer.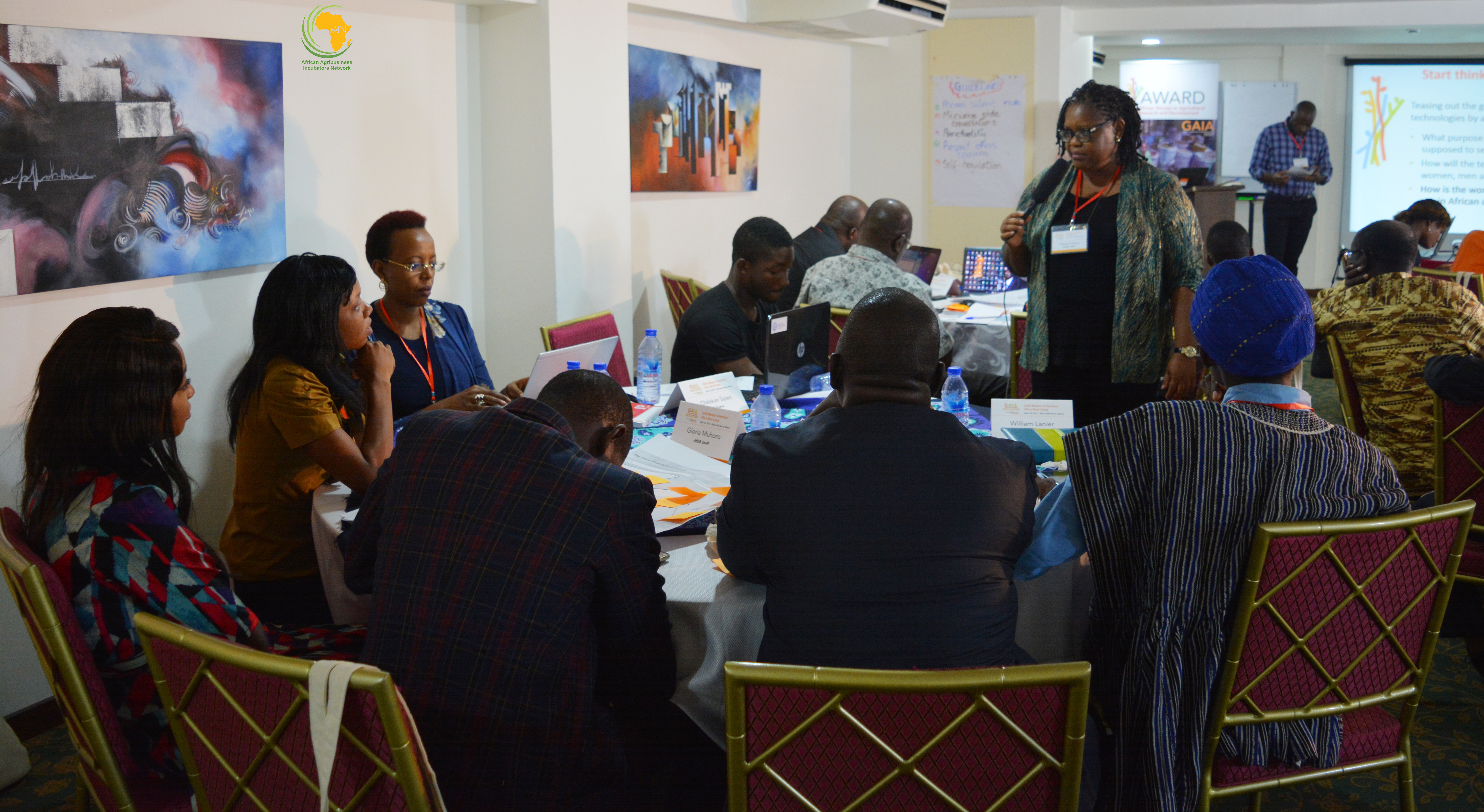 The 31 innovators have also been taken through unique trends of business pitching by Martin Kiilu and Agostine Ndungu from Intellecap
"Taking a pitch as a story for instance, we have many storytellers. However we also have many who do not know when to end a story. Therefore pitching should only have slides that are relevant and carry learning and call to action. That way, we can have pitches that will not end up in the lockers and drawers but receive actual support, whether financial or otherwise," – Martin Kiilu, East Africa Lead at Intellecap Impact Investment Network.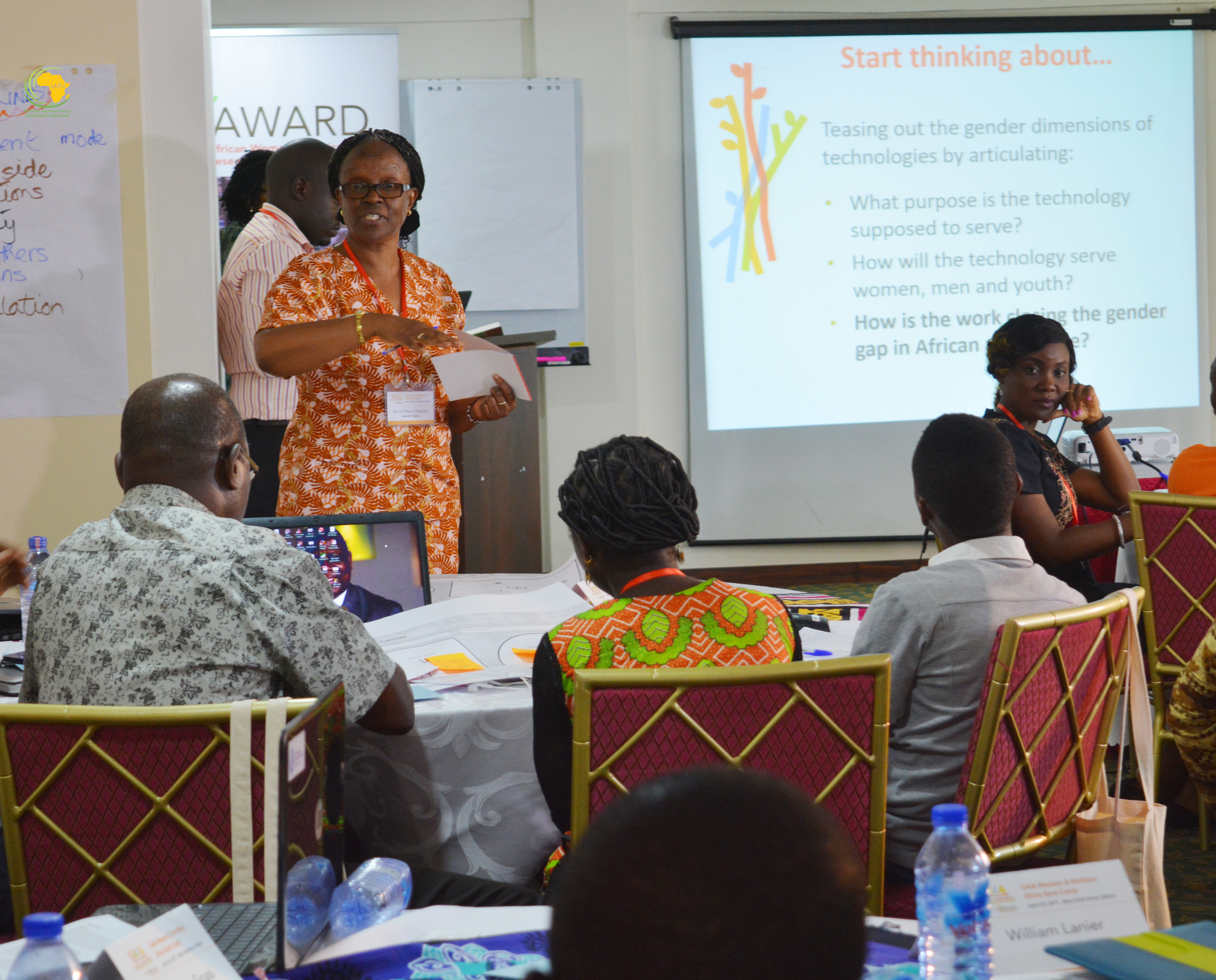 " When you go into business it is good to be able to sell your business idea to investors within the time that you have with these investors. We have 31 from over 200 applicants to the 2017 edition of GAIA and we are looking forward to closing with them on Wednesday with the awards but with focus on continuity for all," – Anne Marie Nyamu, AWARD Trainer (pictured standing in photo above).