Out of thousands of entreprenuers in this year's round of awards for the Uganda chapter, Sam Turyatunga graduate incubatee of AfriBanana Products Limited has emerged winner of the 2017 Young Entrepreneur Award.
The award was given him by the Ye! Community which empowers and connects young entrepreneurs around the world and links them to various tools, resources, and opportunities to support the growth of their start-ups.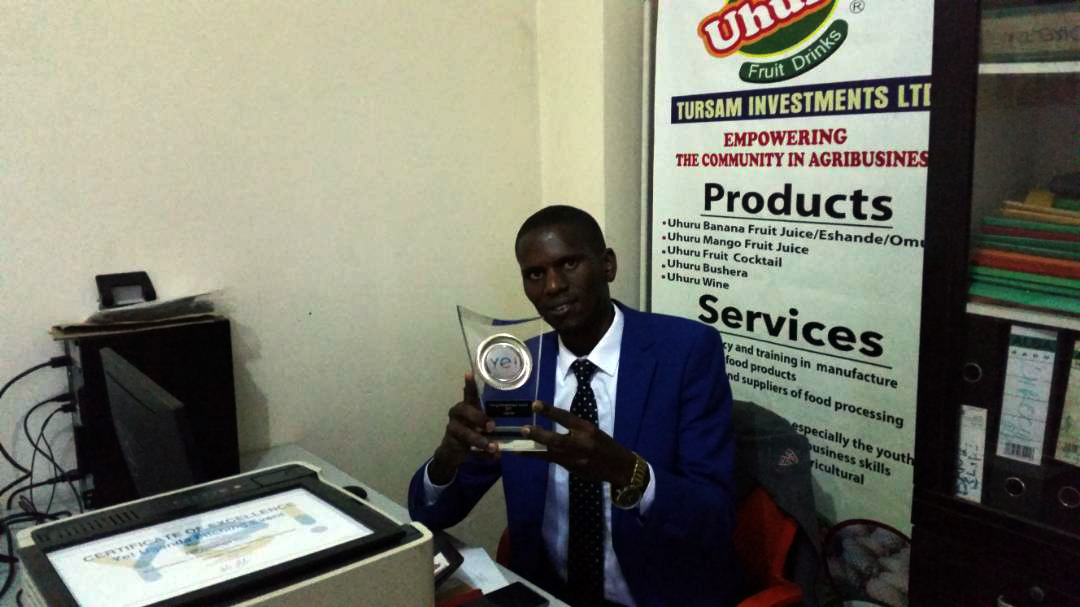 Sam Turyatunga's transition of an incubatee enterprise into an international agribusiness franchise
With partnerships in building market-led agribusiness incubators in Africa, the African Agribusiness Incubators Network (AAIN) provided the traction to that delivered more than 15,000 jobs in 7 African countries reflecting benefits for over 30,000 households, commercialised more than 75 technologies, provided internship to more than 5000 students/Youth engaged in agribusiness, opened markets for over 5000 SMEs and provided hand-holding for over 200 start-ups to start and run successful businesses.
One such beneficiary is Sam Turyatunga from Uganda, a graduate incubatee of AfriBanana Products Limited who currently runs Tursam Investments, a US$ 38,000 franchise that is one of East Africa's sprouting market leaders in juice processing.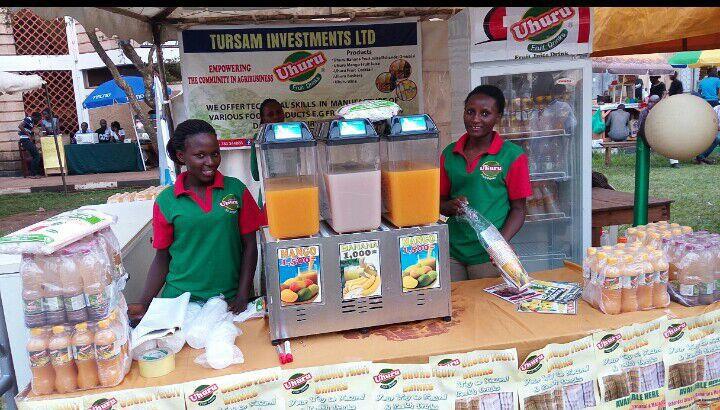 AAIN-model agribusiness incubators in Africa today implement the Earn as You Learn Model as one of their flagship packages for students especially those at University Level.
This model is structured to give students an appreciation of agribusiness as a source of dependable wealth and platform for creation of jobs as an alternative to job seeking.
Here, students are given support based on the unique AAIN model, ensuring that they have made their first US$ 100 at minimum by the time they graduate from school.
Turyatunga was attached to this model while at University in 2013 and has since grown from a small scale producer to a regional supplier of fruit juice under the Uhuru Fruit Juice Brand.