With an economy projected to grow by 5.5% and GDP expected to reach an average growth of 10% to achieve the middle income status, Uganda is set to benefit more from agribusiness incubation.
This was the outcome of a partnership meeting at the Uganda National Council for Science and Technology (UNCST) attended yesterday by Hon. Elioda Tumwesigye the Minister for Science, Technology and Innovation, Mary Njeri Thiong'o from the African Agribusiness Incubators Network (AAIN), Dr. Peter Ndemere the UNCST Executive Secretary and partner institutions.
Steps towards increased job creation, Vision 2040
As noted by the minister at this meeting, the partnership is a contribution to the government's commitment to achieving the Uganda Vision 2040.
"As government we are investing in science and technology to provide solutions geared towards food security and nutrition, to fight disease, transform agriculture and drive critical sectors of our economy. This will propel the import substitution agenda and create jobs for our young people," Hon. Elioda Tumwesigye the Minister for Science, Technology and Innovation.
To reduce the unemployment rate in the country, the partnership will focus on creating more jobs for the youth along the agribusiness value chain.
 "We are exploring options in incubation for increasing value addition for selected high-value commodities in Uganda and support for rural-based scientific enterprises through community incubators. In all this, we are guided by the AAIN model of incubation and will therefore count on the contribution of the private sector, Universities and existing incubators. Job creation will be made more achievable through knowledge exchange, research uptake and technology transfer among these partners and more," Mary Njeri Thiongo, AAIN Regional Director for East and Central Africa.
The support for innovative ways of creating jobs through agribusiness incubation in Uganda are spearheaded by a host of strategic partners including the Ministry of Agriculture, Animal Industry and Fisheries (MAAIF), incubators like the Uganda Industrial Research Institute (UIRI), Ministry of Gender Labour and Social Development (MGLSD), Ministry of Local Government (MLG), various universities and local incubators who were also represented at the meeting.
Supportive national, continental movement
Despite being largely under-served by incubation worldwide (with an Infodev estimate of 10 percent coverage), the benefits of agribusiness incubation are now visible in case studies of AAIN and will be a plus for Uganda's start-ups and SMEs.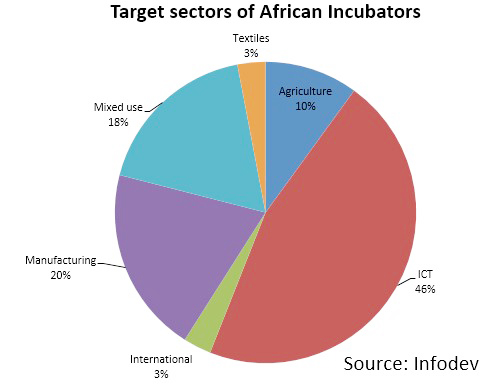 UNCST also remains a key player in facilitating the generation of appropriate technologies through provision of competitive research and innovation grants to universities, research institutes and other knowledge centres.
Jointly, the ministries involved shared experiences from first implementation phase of the 5-year Youth Livelihood Programme (YLP) worth over US$ 100 million, aimed at creating at least 148,824 jobs for the youth in Uganda by 2018.
The investment in job creation is in line with the CAADP and Agenda 2063 target of absorbing at least 30 percent of the unemployed youth in agriculture by 2063 and the global theme, "Tomorrow's agriculture starts today" launched at the ongoing Agriculture and Food Forum of the World Bank where AAIN is also represented by the CEO Dr Alex Ariho.
The move for job creation through incubation and focus on the youth in Africa is also reflected in the "Africa Feeding Africa" Technologies for African Agricultural Transformation (TAAT) program and Empowering Novel Agri-Business-Led Employment (ENABLE) Youth Programme of the African Development Bank.