The African Agribusiness Incubators Network (AAIN) joined the Technical Centre for Agricultural and Rural Cooperation (CTA) in rolling out a partnership to promote ICT integration in agriculture.
Sourcing creativity, innovations across Africa
The Pitch AgriHack Competition which brings together ICT innovators in a highly competitive process of selection for support had its 2016 edition climaxed with finals on the 24th of November in Nairobi, Kenya, with collaboration with the African Development Bank (AfDB), CTA, AAIN, mLab East Africa, DevLabs and the Centre for Agricultural Bioscience International (CABI).
From that edition, outstanding finalists from the selection included Brastorne Enterprises from Botswana with the mAgri platform, Daral Technologies  from Senegal, MobFit from Uganda, Sooretul from Senegal, Kuza from Kenya, AgroCenta from Ghana and FarmAfriQue from Nigeria from a listing of 25 finalists who received prizes and support committed by the partners.
The edition's winners are set to benefit even more from the AAIN ICT integration initiative.
 "We are looking at an ICT market in Africa that the World Bank views to be growing at a double-digit rate and expected to have expenditure exceeding US$150 billion. This has come with the growth of more advanced mobile phone usage in sub Saharan Africa today. Since the youth population is growing fast with exposure to this trend, our partnership is part of the efforts to make sure that the youth reap jobs and wealth from this opportunity," – Dr Alex Ariho, AAIN CEO.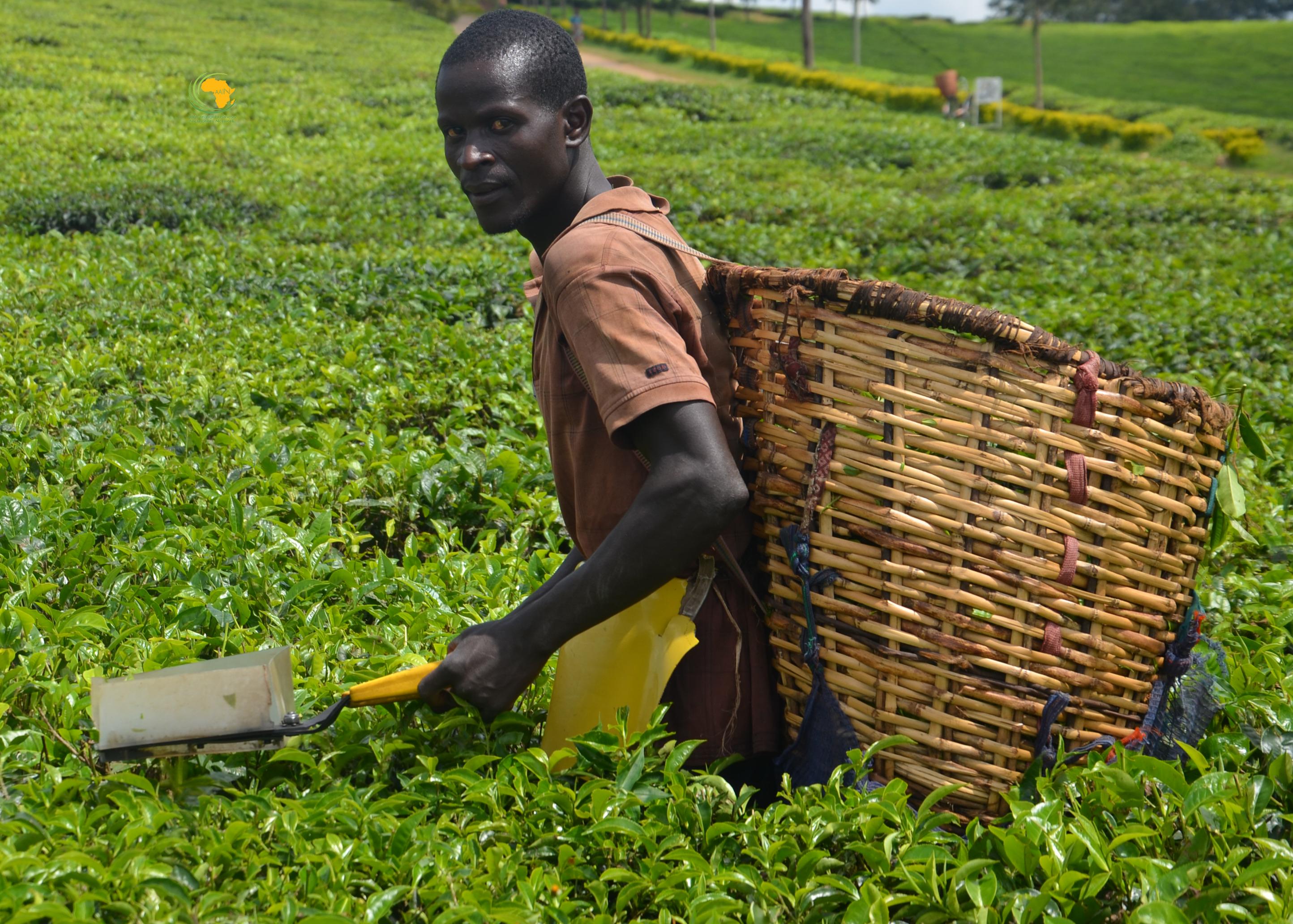 Above: A young farmer in Uganda's tea sub-sector. According to Dr Ariho, many more such youth in Africa are participating in agribusiness and agribusiness-related activities but have not reaped from what ICT can do to ease their work and increase profitability.
The West Africa edition of 2017 is in its final stages with the CTA team led on this by Ken Lohento, the ICT4D Programme Coordinator, who is optimistic of a huge impact of the competition in boosting creative ICT innovators, with the winners of the 2016 edition representing an average of about 30,000 beneficiaries in the sector.
The partnership according to Peter Kuria Githinji the AAIN Partnerships Director has raised these innovations to a level of visibility, attracting investment to make them even more effective.
The competition follows the successful exhibition of the unique role of drones in agriculture by CTA and partners at the flagship Africa Agribusiness Incubation Conference and Expo in Accra, Ghana in October 2016.
Above: Giacomo Rambaldi, Senior Programme Coordinator with the CTA's ICT4D initiative took participants at the conference through basics of drone technology and a field test with partner companies on the same in Ghana back in 2016.